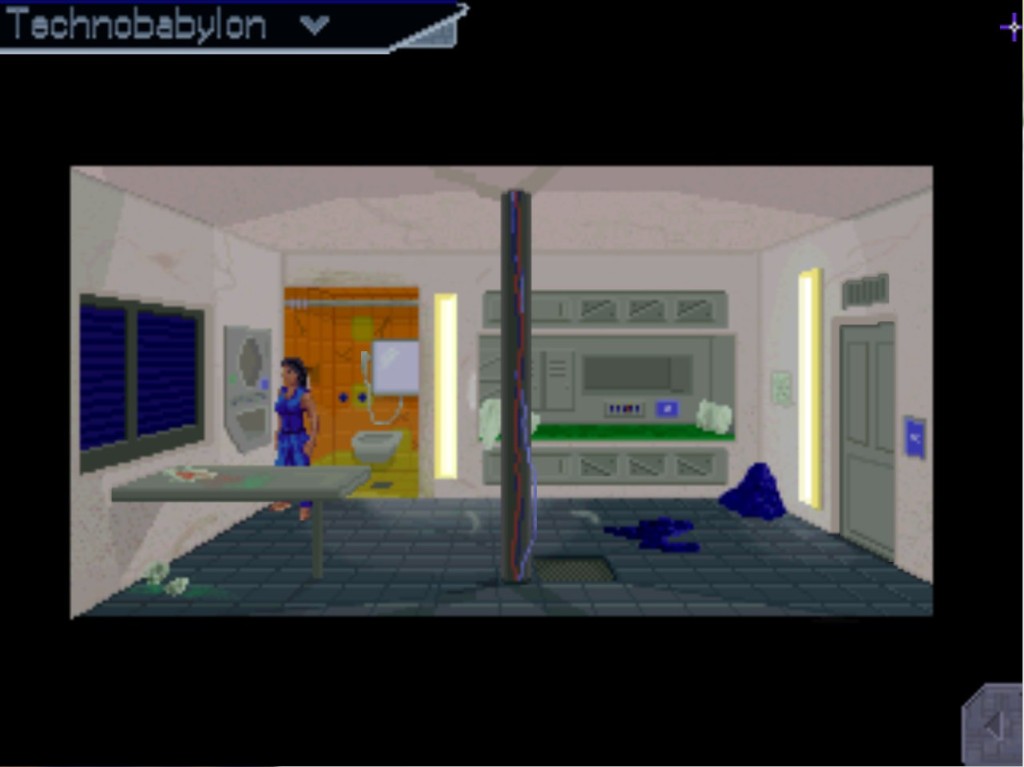 Technobabylon is an "escape the room" adventure game made by James Dearden a.k.a. Technocrat made in AGS. I've been looking into adventure game storytelling and design lately, and have found this genre of very short adventure games to be ideal to get an overview of the complete structure of a game without having to map out all of the gameplay in a game going on for hours.
The game is about a woman addicted to a future VR-Matrix-like version of the internet. When her connection breaks up, the player has to help her get out of her flat. The game has an interesting mechanic going on in which the room is seen in two different dimensions. And it's very nicely written and painted. At about 30 minutes play time tops, this one is a definite recommendation for any adventure fans.
More about my research into adventure game design in a post coming soon.